Post-License
Keys to Your New Business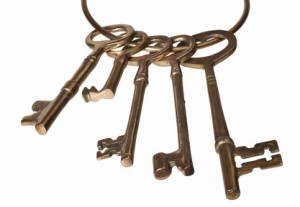 IF YOU WISH TO REGISTER, PLEASE VISIT THE COURSE CALENDAR PAGE!
This is the mandatory course all new licensees in the State of Georgia must take within the first twelve months of licensure.  The instructors at RETI encourage you to take this course as soon as possible after obtaining your real estate license.  The sooner you learn the latest marketing techniques, listing procedures, and helpful tips for buyers and sellers, the faster you will be able to build a successful career.
This course includes 25 classroom hours which count for 6 continuing education hours.  The course material and its instructors have been approved by the Georgia Real Estate Commission and Appraisers Board.
Exciting and innovative, this is the course that propels you beyond the principles of license law that were taught in pre-license course, and equips you with the knowledge and skills that will greatly increase your chance for success.   The course material includes a study guide along with 75 practical handouts that you can use as a reference during your first year in real estate …. and beyond.  You will learn the latest topics and trends in an inter-active, classroom format, which includes major subjects such as:
Business Planning and Time Management
Prospecting for Listings
Making the Listing Presentation
Pricing the Property to Sell
Listing and Buyer Brokerage Agreements
Working with Buyers
Negotiating the Sale
Sales and Lease Agreements
Writing and Presenting the Offer
Exploring Mortgage Alternatives
Closing Real Estate Transactions
Interpreting the Settlement Statement (HUD-1)
State of the Art IT Marketing for a Quick Sale
Legal Issues and Risk Management
This course will fully prepare you to achieve your objectives throughout your real estate career and will equip you with qualifications you can be proud of.  You will learn how to build on the knowledge and develop the confidence that will put you on the path to success.
Tuition: $150 and includes all course materials