Pre-License Course
Start your Real Estate Career with all of the information you need to get your Georgia Real Estate License
September 2017: Next Course Availability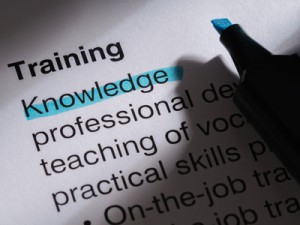 VISIT OUR COURSE CALENDAR PAGE IF YOU WISH TO REGISTER!! 
The idea of owning a home is the fulfillment of the American dream.   As a real estate professional, you will be actively involved as the prospective homeowner sees those dreams become reality. A career in real estate is about helping people through the exciting process of buying or selling a home.   You will discover the satisfaction that comes from helping others through the often challenging aspects of negotiations, from contract to closing. Your buyers and sellers often become your life-long friends and repeat clients as their real estate needs change. The future of real estate is filled with expanding technology, marketing opportunities, knowledge and competition, and Real Estate Training Institute provides the first steps you can take to discover the possibilities in real estate as a career.A career in real estate offers a number of exciting benefits…
Unlimited earnings potential
Flexible hours
Rewarding payback
Ability to control your future
If this sounds intriguing, you've come to the right place.
Your pre-license training program is the most important item you should research when choosing a real estate career.   With our focus in license law, agency and math fundamentals, we've got you covered.
After you've gone through our pre-license training and obtain your license, our overall education program will provide you with the  technical and practical training experience needed to compliment the theoretical and academic focus of the pre-licensing process. The skills you learn in our pre-license courses will be applied in a more practical manner with the focus on the every-day activities of real estate.
Real Estate Training Institute's training programs move beyond the traditional focus on the overview of real estate and how it works, to a more action-focused approach on how to make money and be successful. This practical focus will prepare you for a career in real estate, making the transition from studying real estate to practicing real estate easy.
Future professionals are trained to be able to carry out all of the tasks and functions of a real estate sales associate, with the primary role of acting as intermediary between seller and buyer.  The goal of the course program is to provide students with the knowledge and skills required to advise, guide and assist the client throughout the entire real estate transaction.  This specialized training includes such topics as basic real estate, real estate law, real estate math, agency, contracts, and much, much more.
Tuition: $395 and includes all course materials